Invited Speakers
There will be several invited guest to the symposium apart from the featured speakers from the field of space syntax. These can be sorted into three categories. Listed below are only the ones that so far have accepted but further promising contacts are underway.
Featured speakers from the field of space syntax:

Bill Hillier is the original pioneer of the methods for the analysis of spatial patterns known as 'space syntax', Professor of Architectural and Urban Morphology in the University of London and Director of the Space Syntax Laboratory in University College London.
Key-note speakers: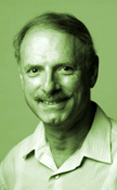 Apostolos P. Georgopoulos (MD, PhD), one of the worlds leading brain scientists, Regents professor and director of the Brain Sciences Center, University of Minnesota.

Chris Webster is Professor of Urban Planning and Director of Research in the School of City and Regional Planning at Cardiff University and has an Honorary Chair in the Department of Real Estate and Construction, Hong Kong University

Speakers at public event: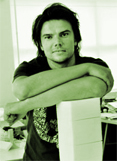 Bjarke Ingels studied at the Royal Danish Academy of Arts Architect School in Copenhagen. He worked at Office of Metropolitan Architecture and Rem Koolhaas (1998-2001). In 2001, founded the practice PLOT and in 2006 Bjarke Ingels Group, BIG was created, which has been rewarded for several cutting edge architectural and urban design projects. BIG has been working with Slussen in 2008.



Spencer de Grey is an architected educated at Cambridge and working at Foster + Partners. He has lead several major projects, amongst others Stastead Airport and Trafalgar Square. de Gray was in charge of the work with Slussen and Foster + Partners have now been given the honours of continuing to develop their proposition first presented in 2008.




Ellen Hellsten graduated from the Norwegian University of Science and Technology in 1997. After practicing as an architect in Oslo she took a Masters degree from Harvard University. A planning position brought her to New York City. In 2003 she founded, together with her partner Franco Ghilardi, the architecture practice Ghilardi+Hellsten Arkitekter

Tim Stonor is an architect and town planner. In 1995, he established the Space Syntax Laboratory at University College London (UCL) and in 1996 set up the consulting firm, Space Syntax Limited.

Alexander Ståhle is a landscape architect, researcher and CEO of Spacescape. In 2008 he presented his PhD "Compact Sprawl" and has earlier been instrumental in the development of the Sociotope Map and the Place Syntax Tool.
Speakers at thematic seminars: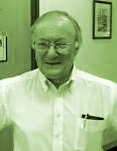 Mike Batty (PhD), one of the worlds leading experts in spatial analysis and GIS, Bartlett professor in Planning and director of the Center for Advanced Spatial Analysis, University College London.

Joyce Bromberg is director of WorkSpace Futures-Research at Steelcase Inc., the global leader in the office furniture industry. In different roles she has been responsible for all research and development activities related to space planning and the design of Steelcase environments.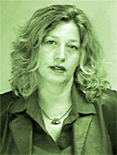 Martina Löw is a leading German sociologist specialising in Space based social analysis and urban sociology. She is professor in Urban and Spatial Sociology at the Darmstadt University of Technology.
Dr. Kayvan Karimi is an architectural and urban designer with more than sixteen years of professional and international experience. He received his PhD in Architectural and Urban Morphology (1993-98) from University College London (UCL). During this period, he joined Space Syntax, where he is a Director now.